A Facebook friend of mine wrote an article titled 3 Reasons Why Checking Email First Thing is the Wrong Thing. It is about how important it is not to check e-mails upon waking up and that instead you do something for yourself. I didn't expect that in taking her advice, I would reach such a crossroads.
This morning, instead of sitting in front of my computer like I usually do, I took my travel mug of coffee, fluffy brown blanket and a book to the beach and I relaxed before the start of my day.
I sat on the beach enjoying my surroundings, breathing in the fresh sea air, watching the boats bob on the bay, observing people walking their dogs and I felt thankful for all that I had. I closed my eyes and sat cross-legged on my blanket.
During those moments I had visions of myself as a child. I felt pure then. My dad posted a picture of me and my brother on Facebook the other day. It was for my brother's birthday and in that photo I saw my pure self. You know, the way you are and the way you feel in the world before life gets in there and taints your self image.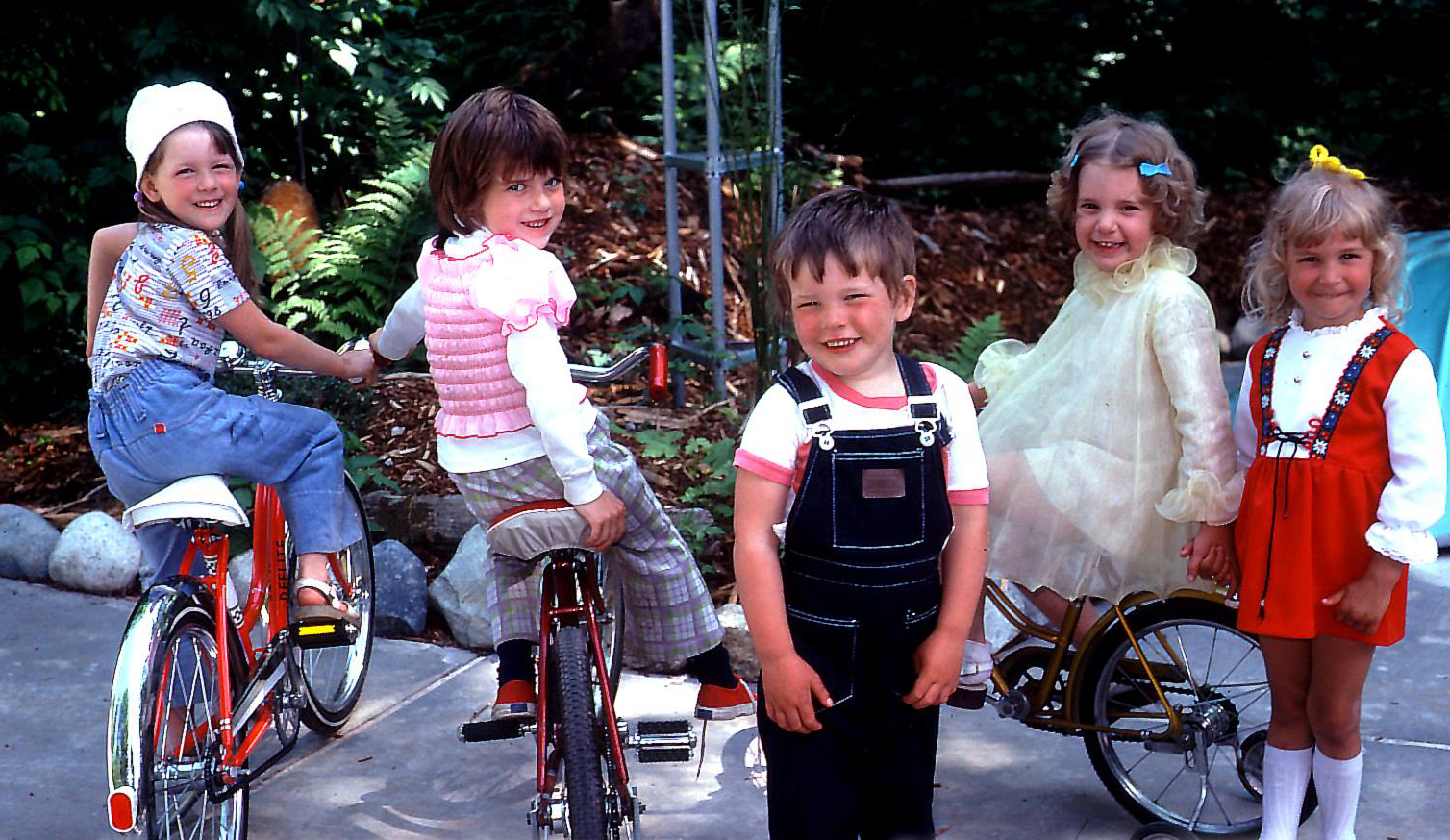 I'm the one in the jeans and t-shirt on the far left
At that time I dressed the way I liked, wore my hair in pig tails, I did the things that brought me joy and I accepted myself the way I was without judgment. I was content with myself. The only relationships important to me then were my family and friends. Boys didn't matter so much.
I realized today as I was sitting on the beach that I'm still that little girl inside who loves to wear t-shirts and jeans, who finds joy in the outdoors. She's still there; that pure little girl.
When I opened my eyes, at that very moment, an owl flew past along the shoreline again. It was a large grey one. It's flat face determined to reach the far end of the beach. I remembered the last time I saw one at dusk about a month or so ago. I wrote about it briefly in my post titled Living in the Question. I was thinking about my life then too. I took it as a sign that my thoughts at that moment were important and meaningful and I smiled to myself.
So upon returning to my bedroom on the bay, I logged into my POF dating account and deleted it. I am content as I am, two years single, enjoying what I have around me and who I am. That little girl inside me is beginning to flourish once again.